ZombsRoyale.io Online Game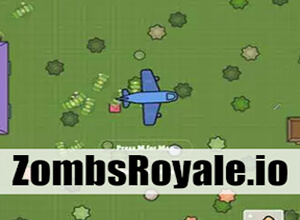 Do you love the online game for real-time playing? For you, ZombsRoyale.io online game is bringing the new flavor of survival and action game.
Do you play the game? If yes, then you must know the thrilling experience of different games in the gaming world. People love to spend their leisure time by playing games. For them, developer Yang and Jeremiah brought this new game in the world as a ZombsRoyale.io online game. This is a very cool and awesome game that you will be addicted to this.
What Is ZombsRoyale.io?
ZombsRoyale.io is a game based on survival battle with lots of aggression. Players like you are always ready to kill others. This is an online game and people are enjoying this game very much. As a game lover, you will be happy to play this type of strategy game. You have to aware of the opponent's positions and playing strategy.
Everyone in the ZombsRoyale.io online is an opponent to you. This ZombsRoyale.io is gaming is nothing but one of the craziest strategy games to survive badly in the game. Your opponent is always ready to kill you and throw you out of the game. Your aim is to stand against all the odds and be the last man of this survival game.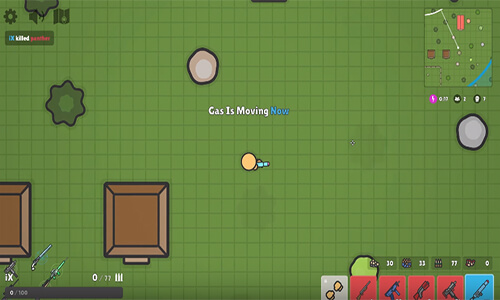 In the ZombsRoyale.io online game, you will be dropped from a helicopter with a parachute to the land where people are ready to make you out of the game. Initially, the map is huge and time by time, it will be smaller. You have to blow the opponent's head and that will give you victory.
ZombsRoyale.io Online
On the map, you have to move from one place to another place to save yourself from getting killed by others. In the game, you can get weapons of different types and also can access health packs which will give you extra health when needed.
There is also blue gas everywhere in the game. If you go near to the gas, your life will get decrease slowly. Avoid this type of place. The map is pretty big to hide. Find the best and finest weapon to kill others.
Controls of ZombsRoyale.io
It is very easy to control the game. You need a mouse to aim at the opponents and shooting them. You can move by WASD. Use left click to shoot someone, use E for interaction.
Among the strategy games, it becomes one of the most amazing games of all time. So, log in to the ZombsRoyale.io gameplay and start playing the game today.