ZombsRoyale.io Mods 2023 Extension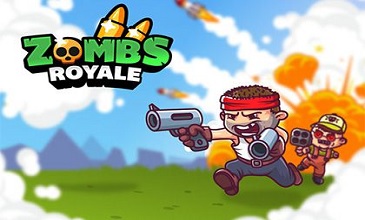 With ZombsRoyale.io mods 2023, you can boost your skills in gaming and have a great time playing the game in your pastime. ZombsRoyale is a multiplayer survival game where the main aim is to beat every other player and kill hundreds of other players to be the ultimate survivor. You have to simply visit their website, develop your own gaming profile and be ready to go.
How To Play ZombsRoyale Game?
You have to begin with a map and pick a location to play the game. It is important to find ammo and arms as much as possible. Always find those spots on the map where there are large buildings and houses, and jump therein. You will be able to get various weapons as well as other items in the buildings and use the same to attack your adversaries.
You can use the mouse to guide the character you are role-playing as, along with the entire map. Use the following keys to play in the game:
R – For reloading the game
M – Top open the game map
Numeric keys – To choose between various weapons you have gathered until now
W, A, S, D or upper keys – To move along the map
With ZombsRoyale.io mods, you can unlock more skills and features to improve your entire gameplaying experience. We will talk about the features of the mods below.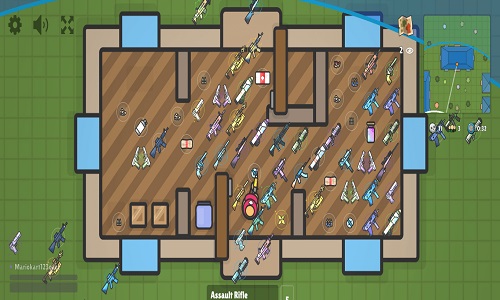 What Are ZombsRoyale.io Mods 2023?
The mods can help you play the game's unblocked version very well, and get an edge over other players. You can enjoy the game in its actual flavor. You have to visit the game's page to download the mods and begin to play ZombsRoyale.io. You are likely to find the ZombsRoyale.io mods 2023 on the right side of the page. There are a lot of effective features of the ZombsRoyale.io mods which are listed below:
PRESS "ACTIVATE HACKS" Button to activate aimbot
Firebot
Extra Speed
Show Players
Better Movements
Scope Mode

You must have
TAMPERMONKEY CHROME / TAMPERMONKEY OPERA / GREASEMONKEY MOZILLA
VirusTotal Scan: ZombsRoyale.io Hacks
How to Use the Mods Strategically?
After downloading the mods to your computer, of course, not everything ends. Using Zombsroyale.io mods effectively and efficiently is very important to win the game.
Try avoiding crowded spots
Land away from plans
Be the first one to loot
Save space for weapons, shields for treatment upon injury, band aids, medicine kits, etc
You will not be able to survive for a long time only upon collecting explosives and weapons. You need to collect other supplies as well, and also switch between different weapons that have been gathered until now. Also ensure that you have full knowledge of how the weapons should be used. Each weapon in this game has different usage and functionality.
It is also important to loot only those things that are necessary for survival. Avoid wasting energy, ZombsRoyale.io mods 2023, and time on trivial stuff.