ZombsRoyale.io Game 2023 Version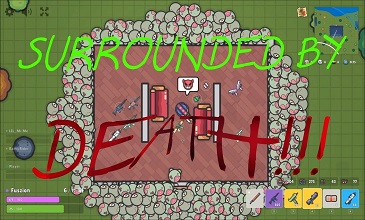 Zombsroyale.io game 2023 is a popular video game that resembles the features of  Battle Royale Game that provides more adventure. It involves different levels and players should know how to play them with high efficiency. Those who are new to the game should follow the right tactics that will help them get a high rank. Anyone willing to play the Zombsroyale.io game 2023 should understand the controls and other things in detail. This, in turn, gives ways to play a game with high efficiency to achieve better results.
Guidelines To Start ZombsRoyale.io Game 2023
A total of 31 seasons took place in the game until 2023. You can play the game in solo, duo, squad, and different event modes. Players can play video games including Zombsroyale.io with others and groups on mobile devices and desktops. The game starts with a plane and players should enter a space bar or the E key to jump off the plane easily. A player has to travel through a map and survive from opponents for a long-time. Moreover, one should consider using some weapons and ammo to defend themselves from other players. Apart from that, players can hide in bushes and drink options to improve their health and adrenaline levels. They will get directions with a certain point on a map that helps make movements accordingly.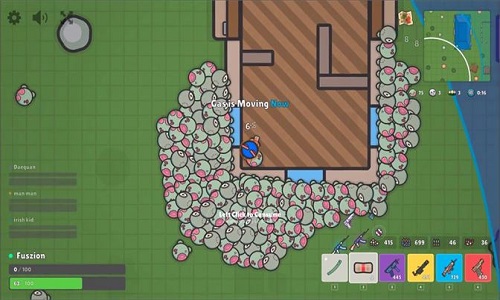 Cosmetics and Weapons
Cosmetics in the Zombsroyale.io game 2023 are available in different forms such as melee weapons, backpacks, sprays, outfits, parachutes, etc. A player can change the cosmetics on the main page of the game after logging in with Google or Facebook to save the progress. He/she can enter the space bar for changing cosmetics in the game. On the other hand, players will get few cosmetics only after increasing the game level or tier level. Choosing the best cosmetics enables players to improve their abilities in the game that will help increase the winning chances to a large account.
There are many different types of Zombsroyale.io weapons and ammunition available in the game. You can see the types of weapons in the game in the list below.
Pistol
P90
SMG
SMG (Burst)
Revolver
Burst Pistol
Dual Pistols
Deagle
Bolt-Action Sniper
RPG
Flamethrower
Assault Shotgun
Tactical Shotgun
Pump Shotgun
VSS
Semi-Auto Sniper
Minigun
Tommy Gun
Assault Rifle
AR-15
SCAR
Assault Rifle (Burst)
Crossbow
You must find these weapons in the game on the map and take them on. You should have enough ammunition to be able to shoot at the enemies.
What Is ZombsRoyale.io Shop?
The game has a shop where players can spend coins or gems to purchase various items. Since the Zombsroyale.io game 2023 involves several difficulties, it is important to buy weapons from a shop that gives ways to experience the desired outcomes. Players who want to get gems should buy them from the shop by leveling up the free pass. Furthermore, they can purchase chests from the shop to meet essential needs while playing the game. Not only that, the shop in the game will update the daily and weekly challenges for players. This, in turn, gives ways to buy accessories from the shop to manage them with high-efficiency levels.