What Is ZombsRoyale.io Game?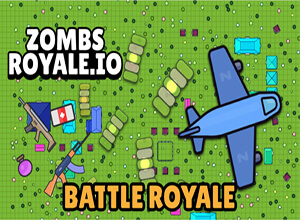 Play ZombsRoyale.io, a multiplayer battle game, and test your strategy making skills. Combat the opponent and stay alive until the end.
If you have a fascination with survival games, then you will definitely like the ZombsRoyale.io. It is a cool survival battle game with exciting features. With aggressive twists and a huge collection of weapons, the players will love playing it.
What Is ZombsRoyale.io?
ZombsRoyale.io is a multiplayer battle royale game. The main aim of the players in the game is to stay alive till the end and combat their opponent with a choice of weapons. It is an online game, thus, there are hundreds of players you can play with at one go!
The player has to look for hidden weapons and food to gain energy. They have to eliminate each opponent's players and save themselves as well. The players have to survive the poisonous gas and shootouts by the opponents.
Great Features of ZombsRoyale.io
The game is fast-paced and gives great fun
The player can parachute the location with a single click
Grab the supplies scattered all over the game
There are bushes and house to hide
Large rearview map to check your location
Find interesting customizable character's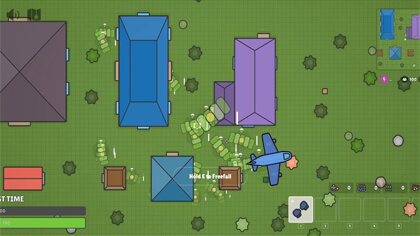 How To Play The Game?
Playing ZombsRoyale.io is an incredibly simple game with exciting features. The aggressive twist in the game keeps the player engrossing. It is not any high-tech VX player that will distract the player. The game is a battle game with a large map to follow.
Each weapon offered to the players is epic, legendary, and uncommon. However, players can easily track them as they are scattered all over the land. The goal of the game is to track the highest grading weapon and take advantage of the competitors.
The players need to clear the trees and bushes by repeatedly hitting them with the gun. This gives a clear way to shoot the opponent. You can use the ZombsRoyale.io Battle Pass feature to earn rewards by completing daily and weekly missions in the game.
How Is It Different From Other Battle Games?
Unlike other battling games, where the player has to keep running to track the opponent down, this game is different. In ZombsRoyale.io game, you are saved from running all through the game. You will face some action in the survival game, where you need to stay alive without running like the bigger games.
You will find some cute character customization options as well. There are colored gloves, parachute skin, Noobhammer which you can share on social media and your friends as well.
The ZombsRoyale.io is an interesting battle game where you test your strategy making skills.