Basic Features Of ZombsRoyale.io Game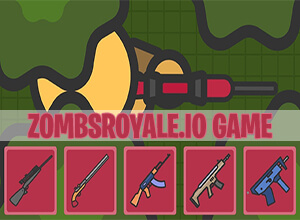 Play the ZombsRoyale.io game for free online. Compete with hundreds of counter players with high-quality weapons. Stay until the end and come out as a winner.
Battle Royale games are the latest trend among online games. Based on the scenario of the Fortnite games, the ZombsRoyale.io game is one of the latest battle royale gameplay.
Basic Features Of ZombsRoyale.io Game
ZombsRoyale.io is a multiplayer game created in the style of Fortnite Royale battle game. The game is 2D-based and can be played on any operating system.
You need to drop into the map with a plane
Find varied quality of loop and collect them
Shootout other players by clearing out the way
There are no building mechanisms to distract the players
The player gets a chance to collect more than two weapons at one time
The game is available on all browsers and operating system
You get to play with hundred online players at one time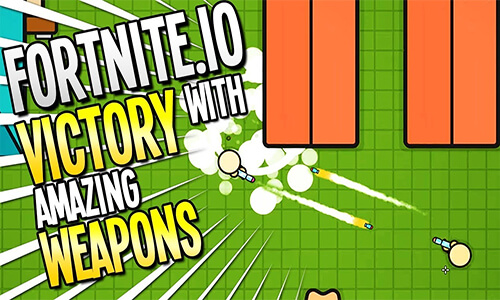 Some Tips To Play
You can follow the below tips to play the ZombsRoyale.io game.
There are numerous weapons to find at every level. each weapon is different in its quality.
The weapons are found in different colors. You can collect the white common weapons to red mythic ones. Each color states the different levels of weapons.
There are barrels with hammers and sickle flags that have the best items to play.
You must wait until the edge of the map to jump off the plane. There are lesser players and better weapons on the other side of the map.
The map is huge and you can jump to any desired location.
What To Look Out in ZombsRoyale.io Game?
A zombie royale player has to precede the game by shooting out the opponent players. The main goal is to stay alive until the end of the game. While moving ahead, you must collect the hidden weapons and find food to gain energy. In order to stay alive in the game, you must eliminate the opponent players by clearing the trees and bushes.
The player has to save himself from the poisonous gas as well. The gas leak out makes the gameplay area smaller and kills the player eventually. In order to carry on with the game and come out as a winner, you must plan your strategy well and survive at all costs.
The ZombsRoyale.io game has a neat user interface thus making it a great game to play without distraction. There are features to add to the game which is available on the side screen of the game. The features include a customized skin for the players and additional weapons.