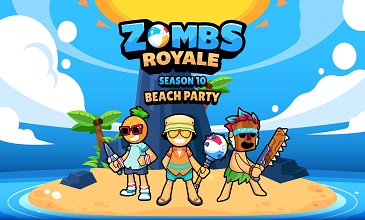 You start the ZombsRoyale.io game by jumping off a plane. You have to play against 100 real players and the shrinking map. When you set foot on the map, you must first try to find weapons that can protect yourself. Then you have to kill the opponents and aim to be the last player standing. ZombsRoyale.io game 2021 has been greatly growing in popularity. Read on to learn what it is.
Also known as fortnite.io, ZombsRoyale.io is a 2D battle royale video game that was released in 2018. The video game, which was developed by the famous American studio End Game, was released for Android, iOS, and Web browsers.
ZombsRoyale.io Gameplay
Players of ZombsRoyale.io video games are typically presented by a 2D grid-like playing field. The playing field is surrounded by the circular "blue zone", which is known as the gas. The circular "blue zone" or the gas usually shrinks as the advances. This means that the field gets smaller as the game advances.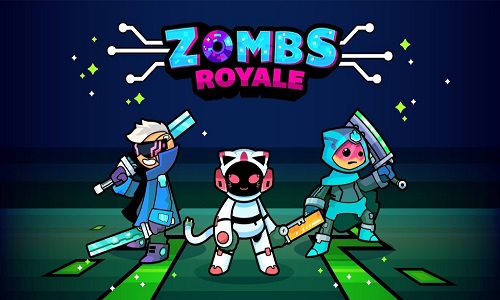 The players of the ZombsRoyale.io start the game without any weapons, but only their fists. There are different types of weapons in the game. Players can find weapons across the map in loot boxes (such as chests and crates), houses, and other buildings. After starting the game with your fist, you will have to fight your way through to these places and find weapons that you can use to fight your enemies.
There are multiple different modes Squads, Duo, and Solo. In the Squads and the Duo, you have teammates. If your health goes down to zero in the Duo and Squads mode, you will be knocked out and your teammate or teammates will need to revive you. If your teammate or teammates fail to revive you, your health may run out and you will die. It's important to note that there is no teammate to revive you in the Solo mode.
ZombsRoyale.io Game 2021 Seasons
There are also LTMs that last for only a limited time. ZombsRoyale.io, just like the other popular battle games, has different seasons. Every season is different in its own way. In each of these Zombs Royale seasons, there are new features, skins, locations, and items. There have been more than 11 seasons in Zoms Royale. The seasons of ZombsRoyale.io game 2021 are listed below.
Season 1 A – Pool Party (Alpha)
Season 1 B – Prehistoric (Beta)
Season 2 – Space
Season 3 – Halloween (Spooky)
Season 4 – Christmas (Winter)
Season 5 – Legends and Myths
Season 6 – Knights
Season 7 – Nautical Adventure
Season 8 – Cyberpunk
Season 9 – Mystical Forest
Eason 10 – Beach Party
Season 11 – Ancient Egyptian
Season 12 – Retro
You can go ahead and create a ZombsRoyale.io game 2021 account so that you can start playing and enjoy this interesting war-based or battle game.
ZombsRoyale.io Gun List
There are different types of weapons in the ZombsRoyale.io game 2021. Players are free to use the weapons they find on the map. ZombsRoyale.io guns are listed below.
Pistol
P90
SMG
SMG (Burst)
Revolver
Burst Pistol
Dual Pistols
Deagle
Bolt-Action Sniper
Tommy Gun
Assault Rifle
AR-15
SCAR
Assault Rifle (Burst)
RPG
Flamethrower
Assault Shotgun
Tactical Shotgun
Pump Shotgun
VSS
Semi-Auto Sniper
Minigun
Crossbow