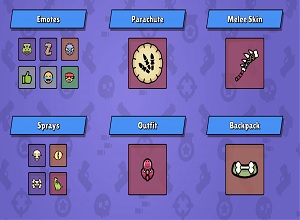 ZombsRoyaleio cosmetics are a set of items that change the look of your character in the game. In order to have these items, you must win Cosmetic Chest and open your chest. Cosmetic Chests are Basic Chest, Medium Chest, and Special Chest. In this article, we are going to discuss ZombsRoyale.io cosmetics in detail.
The Vast ZombsRoyale.io Cosmetics Available
As the name suggests, ZombsRoyaleio cosmetics are implements that you can use in-game to customize the appearance of your avatar. For those not familiar with ZombsRoyaleio, it is an amazing multiplayer 2D game that plays like a battle royale. The difference is the 2D aspect that enables you to see your avatar from a bird's eye view. It is an amazing game that pits you against other players online and you get to enjoy good graphics, fast gameplay, and numerous adventures.
Once you are logged in, you can get cosmetics by purchasing cosmetic chests. These can be bought using Z-coins or Gems. Chests will give you a few random ZombsRoyaleio cosmetics with which you can tailor your avatar to whichever way you want. One can also get exclusive cosmetics in-game during certain events that are held within the game. An example of such an event is Gamepass.
You should pick an appearance that suits your playing style and also your personality. The appearance customization through cosmetics enables players to be more committed to the game, it also gives a personal touch due to the fact that everything is customizable to your preference. Below are some of the cosmetics available for this multiplayer 2D game.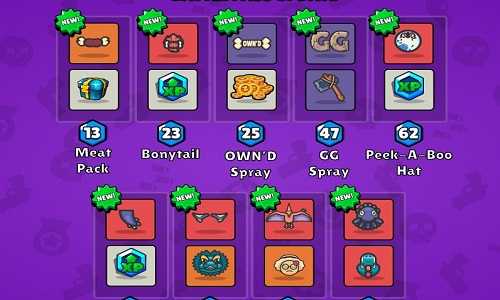 ZombsRoyaleio Cosmetics: Emotes
These ZombsRoyale.io cosmetics enable you to change the mood of your avatar. There are a lot of options available to choose from including, happy, sad, smiling which are usually available in default. Certain emotes are only available if you get the battle pass or when you purchase Z-coins. These may range from; thumbs up, need healing, ancient axe e.t.c
Need Ammo=Default
Need Healing=Default
Need Weapon=Default
Thumbs Down=Default
Ancient Owned=S1 Tier 25 (Battle Pass)
Ancient GG=S1 Tier 47 (Battle Pass)
Explorer Girl Smile=S1 Tier 26 (Battle Pass)
Explorer Girl Sad=S1 Tier 98 (Battle Pass)
Parachutes
Parachutes are the ones you use when starting off gameplay. Once more this ZombRoyaleio cosmetics are available in different fashion and styles. These styles include; a big blimp, a snowflake chute available in Season 4 Scavenger Hunt, Bat, A falling meteor available in Season 1 Tier 100, a fancy Kite, and a fighter jet just to name a few.
Big Ol' Leaf=S1 Tier 8 (Battle Pass)
Fossil Glider=S1 Tier 64 (Battle Pass)
Triceratops Chute=S1 Tier 31 (Free Pass)
Umbrella Blue
Melee skins as ZombsRoyaleio Cosmetics
One can also customize the melee skins of their avatar. The selections available include; blue gloves, hunter knife, super pink, jade spear, a, and even a pirate sword. These are available through purchase or as you progress in the game.
Jade Spear-Aqua, Blue, Gold, Green
Key Dagger-Gold, Lime, Aqua, Crimson
Fossil Skull Hammer=S1 Tier 80 (Battle Pass)
Lucky Hammer=S5 Tier 35 (Battle Pass)
Outfits
This is one of the main ZombsRoyaleio cosmetics. It allows you to change the outfit of your avatar. There are 438 variants to choose from which include; air hat, beret, brim, cap, fancy, ninja, and many more, the choice is yours.
Band-Blue, Blue/Orange, Blue/Red, Red, Teal, Yellow, Green, Orange
Beret-Blue, Green, Purple, Red, Teal, Yellow
Construction-Aqua, Blue, Purple, Red, Yellow, Orange, Pink
Military-Blie, Green, Pink, Sky, White, Yellow, Midnight, Orange