ZombsRoyale.io Discord Channel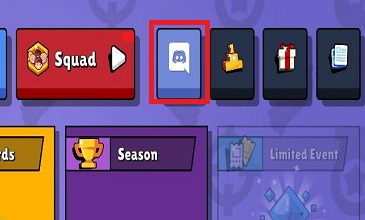 ZombsRoyale.io is one of the popular battle royale games. In this game, many players playing in teams use Discord to communicate and form their teams easily. Thus, they enter ZombsRoyale.io Discord server and create their own teams and enter the game. This makes it easier for them to win the game because their communication is easier. ZombsRoyale.io Discord application link and its features will be examined in this article.
Playing ZombsRoyale.io with Discord
ZombsRoyale.io is an amazing 2D multiplayer game that pits you against other competitors worldwide. This game has acclaimed a lot of fame due to its 2D aspect. It also features amazing gameplay with nice graphics and is all around a very fun game to play. One can play a solo campaign where he/she competes with other 99 solo players to see who will be the last one standing. One can also play multiplayer modes with which one can battle as a team. To play this game, one requires an internet connection, a browser, or the Discord desktop app installed on your PC. The ZombsRoyale.io Discord is one that I would recommend as you get added features that are not in the browser version.
System Requirements
As this game is purely 2D, you do not require an overpowered machine to relay the best graphics. The minimum requirements are an i3 processor with 2.4GHz, 2GB RAM, and an Nvidia GTX 240. The recommended requirements are an i5 Processor with 2.4GHz, 4GB RAM, and an Nvidia GTX 660. You are also required to have the official Discord desktop app and a reliable internet connection.
ZombsRoyale.io Discord server link: https://discordapp.com/invite/zombsroyale
Features of ZombsRoyale.io Game
The Discord version features added features like the Nitro wheel. This is available once every day in the ZombsRoyale.io Discord version. By spinning the wheel, you have a chance of unlocking special time-limited cosmetics so as to customize your character. For example; the nitro suit, jets, and armored glider. There are also over 3000 cosmetics that you can choose from whilst in-game.
There are also multiple seasons released on ZombsRoyale.io every month. Every season has a unique set of exclusive cosmetics and also a limited-time experience with which you should maximize so as to get the best results.
The game modes within ZombsRoyaleio Discord include;
Solo mode; where you pit yourself against other 99 solo players.
Duo mode; you play with a friend and conquer the arena.
Squad mode; you play as a team of 4 players against others.
Zombies; where you team up with your squad and play against other squads plus a horde of zombies.
50 vs 50; you play as a team of 50 people against another team.
Superpower; play solo but you ensure you defeat other players so that you collect power-ups and also have the ability to move faster.
Weapons race; you are provided a small map with no loot whatsoever but once you defeat your opponents, your weapons level up.
VIP; one person in your squad is a VIP and once he/she is taken out, your whole squad dies.