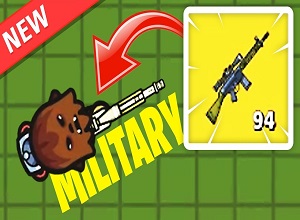 Online gaming has picked up pace off late. People from all age groups are indulging the online gaming world. Some have even taken it up professionally. One of the games that are loved by all is ZombsRoyale.io. Before playing the game you should know ZombsRoyale.io all weapons, so that you can easily enjoy the games.
2D games might not seem like a lot of fun on the outside, but if you play a game that has got a good concept you are bound to get addicted. ZombsRoyale.io is one such 2D game that is picking up pace in the market. However, the game can be quite complex for people who do not know the basic operational status of the same. To fully understand the game you should get to know the ZombsRoyale.io all weapons that you can use to play the game.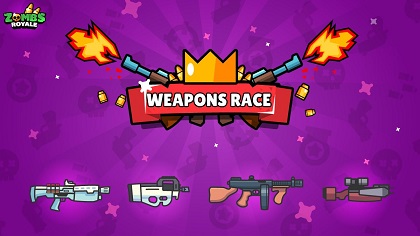 ZombsRoyale.io All Weapons
As discussed earlier, it is important to understand ZombsRoyale.io all weapons before you can play the game well. The common weapons have been explained as under:
Pistol
P90
SMG
SMG (Burst)
Revolver
Burst Pistol
Dual Pistols
Deagle
Bolt-Action Sniper
RPG
Flamethrower
Assault Shotgun
Tactical Shotgun
Pump Shotgun
VSS
Semi-Auto Sniper
Minigun
Tommy Gun
Assault Rifle
AR-15
SCAR
Assault Rifle (Burst)
Crossbow
There are various kinds of assault rifles that can be used as the situation demands. You must pick and choose the one that is useful in the given situation. For example, assault rifle burst has got more power that the normal rifles. Event special weapons only qualify for use in special conditions. You will not be able to activate these weapons under normal circumstances. For smaller distance of shooting you can use shotgun, pistols. Snipers can be used for long distance killing and shooting in the game. You can see more details about weapons in ZombsRoyale.io weapon list.
Age Appropriation Of Gameplay
Even though the game is not considered violent in any way, it is best to let your kids play the game after they have reached a certain age level. Since the game is 2D, it does not have a negative impact on the mind. User discretion and parental support is advised in playing games.
Why Should You Opt for io Games?
Io games are known to be one of the easiest and most entertaining games of the lot. These online games are designed in a way that you would not need any external gadget or plug in apart from java script. They are easy to play and need a few moments to install on the laptop or any other device where you want to play the game.