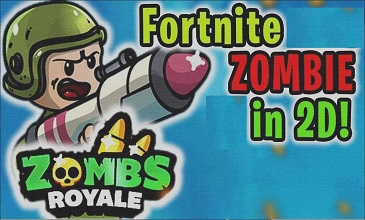 ZombsRoyale.io which is inspired by PUBG and Fortnite is a wonderful multiplayer .io game. You have to try and be the ultimate survivor, beating all other players here. You should also aim to find food and weapons, and attempt to kill as many foes as you can. It is important to keep yourself safe from the toxic gas that closes in steadily on the map and reduces the playable space in ZombsRoyale.io game 2020.
ZombsRoyale.io online 2020 game was created by Jeremiah and Yang as 'End Game', and these developers have also brought out other famous games such as Spinz.io and Zombs.io.
What Are The Controls for ZombsRoyale.io Game 2020?
Playing this game is quite simple. You can start playing the game like a pro by learning all the controls and game features in 5 minutes.
R – Reload

Right-click – Open emoticon list

Left-click – Shoot

E – interact

Tab or M – View map

Arrow keys or WASD – Move
You have to interact with different types of objects on the map to choose the best supplies for survival. The playing experience in the ZombsRoyale.io game 2020 is akin to other games of Battle Royale, such as Surviv.io. You also need to try these out.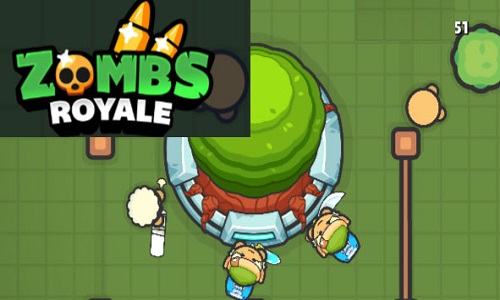 What Are The Top Features Of ZombsRoyale.io Game?
The features include:
The skin of the character is customizable

 

Viewable map

 

Houses and bushes to hide in

Lots of supplies scattered across the map

Different types of weapons

Going to the desired location by parachute
This popular .io game has been created with the help of WebGL technology, which makes it operable with no problems in the latest browsers. ZombsRoyale.io game 2020 can be played in full-screen mode. Other than playing this game on your PC, you would also be able to play on iOS and Android devices.
There are different types of weapons in this game which are:
Pistol
P90
SMG
SMG (Burst)
Revolver
Burst Pistol
Dual Pistols
Deagle
Bolt-Action Sniper
RPG
Flamethrower
Assault Shotgun
Tactical Shotgun
Pump Shotgun
VSS
Semi-Auto Sniper
Minigun
Tommy Gun
Assault Rifle
AR-15
SCAR
Assault Rifle (Burst)
Crossbow
What Are ZombsRoyale.io Modes?
In this game, you are supposed to play in 3 varied modes.
·        Solo mode – It is when you feel spry and is confident that you can take all the adversaries on your own.
·        Duo mode – This is when you would like to have a friend play along with you, to watch each other's back as you fight like in the Curry Western two-hero action movies.
·        Squad mode – This is where you can team up with strangers or a cluster of friends to beat down another team of players that try to eliminate you and emerge a winner.
Each mode is fantastic and can be a joy to play for you. You will be pitted against hundreds of other players in the ZombsRoyale.io game 2020, and fight tooth and nail to be the last one standing.