ZombsRoyale.io Tips and Tricks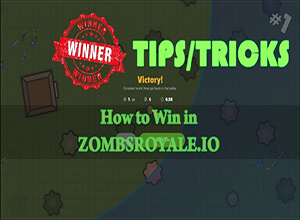 Read and know more on how to use ZombsRoyale.io tips and tricks and play with a more blissful experience. With watered down games all around which do not require a huge gaming console to play and can be played with ease. It is no surprise to see that ZombsRoyale.io tips and tricks can help even the dumbest of the lot who wants to play and experience games that need a hundred players to play. ZombsRoyale.io is basically a take on a version of the game series of battle royale which require a lot of patience and complexities to play and run.
ZombsRoyale.io Tips and Tricks
Since you are playing a battle field game you are required to have weapons and an inventory to store them and use as required. Keep in mind that each of your weapons has uniqueness. They range from white common to a red mythic and is important that you equip the weapons with the better colors from the inventory that has been provided to you in the game.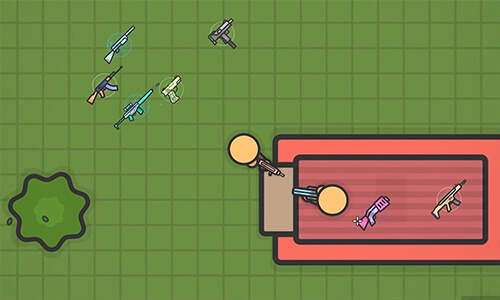 As you move on the game gathering weapons for later ambush purposes or using them in the game, keep a lookout for the barrels. They should have a hammer and a sickle flag above them. While searching for the weapons keep an eye for these barrels as they have the best weapons and items in them.
Strategy
You have a rocket launcher in the game. It is your asset but never use it when the target is near. There are a wide variety of weapons that you can choose from ranging from rocket launchers to shotguns etc. choose your weapons wisely and strategize when to use them. Random utilization of your weapons can lead to the loss of weapon power pretty soon. These are ZombsRoyale.io strategies that you can use.
Since you need to jump off a plane, wait till you reach the edge of the map to jump off since the number of weapons found there are better and the number of players are less at around the edge. So play strategically if you want to win. ZombsRoyale.io tips and tricks can help you win the game if you know how to utilize them at the proper time and play strategically.