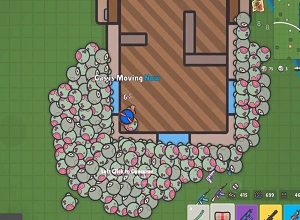 ZombsRoyale.io is a fantastic multiplayer game with the world's best battle royale gameplay. This game is usually played in browser and on computer. ZombsRoyale.io beta is a small beta kind of game in which 8,999,433 plays have been received. If you love battle royale playoffs you are in the right direction to play a battle.
What is ZombsRoyale.io Beta Version?
ZombsRoyale.io beta is a 2D real-time massive multiplayer royale game in which at a time hundred players can play and compete with each other. It is played on the browser and it is developed by the creator of Zombs.io and Spinz.io. The beta is the first publicly available version of a game. This is a kind of testing mainly with PC games.
In the beta version of ZombsRoyale.io battle royale, you can discover the unfamiliar features of the game. This game is like some kind of pre-release and you can improve yourself by playing the upcoming updates before the release. When you play a beta version, you will have the advantage of having the chance to learn about innovations beforehand.
How ZombsRoyale.io Beta is Released?
ZombsRoyale.io beta was released on March 14th, 2018. Since its release, it has 40 updates. In the latest update, they introduce gems, a premium currency used to buy exclusive chests. They are providing with best graphics and better gaming experience in ZombsRoyale.io beta.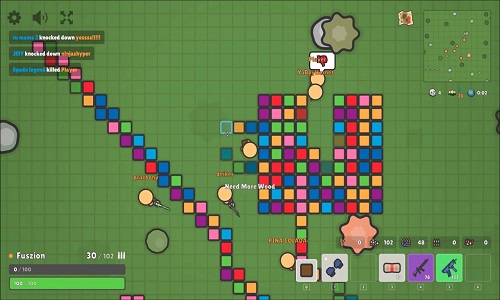 ZombsRoyale.io Game Modes
There are four types of game modes include in ZombsRoyale.io beta. First is a solo mode in which you can play against 99 other players solo. The second is duo mode in which you can play with a friend or you can automate with other players. Third is squad mode in which you can assemble four people and make a squad and prove that you are beat the team alive. Else you can auto-match if you don't have anyone to play with. In the last update, they have added a new level called limited time game mode in it they have added zombies so that you also have to fight with zombies along with the other players also.
There is 50 v 50 mode also in which you can have a team of fifty people with you. Superpower is a feature in which you can defeat other players and collect the superpower like power-ups, move faster, shoot further, and many more exciting superpowers.
ZombsRoyale.io beta also includes weapon race in which there are small maps, no loots, defeat your opponent to leave up to your weapon, or be the first to defeat your opponent with the latest weapon. Another update is crystal clash or 4 v 4, in this, you select your loadout and have a chance to become the first to defeat your opponent and win the opposing team's crystal.