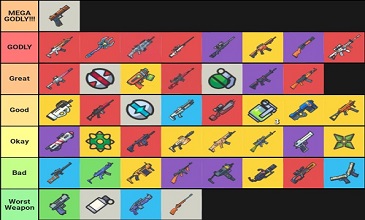 In order to be successful in Zombsroyale.io, it is very important to know the features of Zombsroyale.io all weapons 2022. Many players play the game without knowing about the weapons of the game. Therefore, they are not successful. In today's article, we will evaluate the game weapons.
Everything About ZombsRoyale.io All Weapons 2022
All video games including Zombsroyale.io use weapons because they provide methods to shoot enemies efficiently. Not only that, weapons allow players to target enemies on the map after jumping from the plane. It is imperative to know about Zombsroyale.io all weapons 2022 in detail before playing the game. This, in turn, gives ways to improve the efficiency levels of players while playing with others. Since weapons involve different types, players should focus more on how to utilize them with more attention. They will help a lot to play a game with high accuracy. Zombsroyale.io all weapons are randomly listed below.
Pistol
P90
SMG
SMG (Burst)
Revolver
Burst Pistol
Dual Pistols
Deagle
Bolt-Action Sniper
RPG
Flamethrower
Assault Shotgun
Tactical Shotgun
Pump Shotgun
VSS
Semi-Auto Sniper
Minigun
Tommy Gun
Assault Rifle
AR-15
SCAR
Assault Rifle (Burst)
Crossbow
Weapons in the game are evaluated according to their categories. These categories are:
C=Common < U=Uncommon < R=Rare < E=Epic < L=Legendary < M=Mythic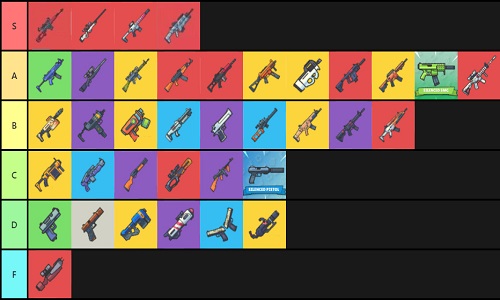 Increasing The Winning Chances With ZombsRoyale.io All Weapons
A player should understand the types of Zombsroyale.io all weapons 2022 used in the game that will help accomplish goals to a large extent. Assault rifles, sub-machine guns, shotguns, sniper rifles, pistols, and unique guns are some weapons available for players while playing a game with other players. Apart from that, the game also offers some special weapons that give ways to play a game with high efficiency. On the other hand, a player should get tips on how to use them properly in the Zombsroyale.io game to experience the desired outcomes.
Understanding The Functions Of ZombsRoyale.io Weapons
Players should understand the functions of weapons in the Zombsroyale.io game because they play an important role in targeting enemies on the map accordingly. For example, sniper rifles are ideal for zooming out display screens greater than other weapons. Similarly, assault rifles work better for fast and correct firing in the game. The shotguns enable players to excel in confined areas when compared to inside huts. Apart from that, the pistols come in all styles and sizes with the best qualities. It is important for players to estimate their performance levels before selecting them.
Choosing The Best Weapons For ZombsRoyale.io Game
The weapons for the Zombsroyale.io game are available in different colors and players should know the best among them after making complete research. Common is the regular weapon category. Uncommon is the fifth most valuable weapon category. Rare is the fourth most valuable weapon category. Epic is the third most valuable weapon category. Legendary is the second most valuable weapon category. Mythic is the most valuable weapon category.
It is wise for a player to get more details about Zombsroyale.io all weapons 2022 from the official website of the game. This, in turn, gives methods to choose the best weapons among them to aim shooting with more attention. Some weapons are not suitable for shooting purposes and players should evaluate them properly. It is possible to use weapons from the game shop that exactly fit a level to gain more advantages. Also, they let players focus on the objectives in a game when hitting the targets of enemies. Besides, you should also check out Zombsroyale.io controls 2022 content to play the game better.